 
Craft Cartridges Cheyenne
Orders are sent to the post office within 48 hours after payment, but usually the next working day.

Within 14 days of purchase it's possible to return unused and un-opened goods to exchange to other goods or receive store credit.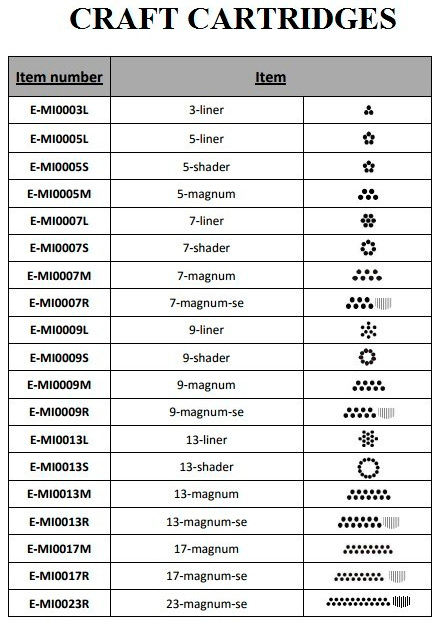 Cheyenne Craft Cartridges have all the qualities you have come to expect from Cheyenne: Excellent needle cartridges that are easy to use and replace. The internal membrane will protect your machine and client by stopping any fluids moving up and down the tip. What sets the Cheyenne Craft Cartridges apart is the simplified design: The plastic tips are made from a single mould of medical grade plastic. They are designed to withstand the continuous movement of the needles, so they will not break up and release small bits of plastic into your client's skin. The Craft cartridges are available in the 19 most popular configurations.
Key Features:
Needle Types: Liner, Shader, Magnum, Magnum Soft Edge
19 configurations
Single mould casing
Medical grade plastic tips
Safety membrane