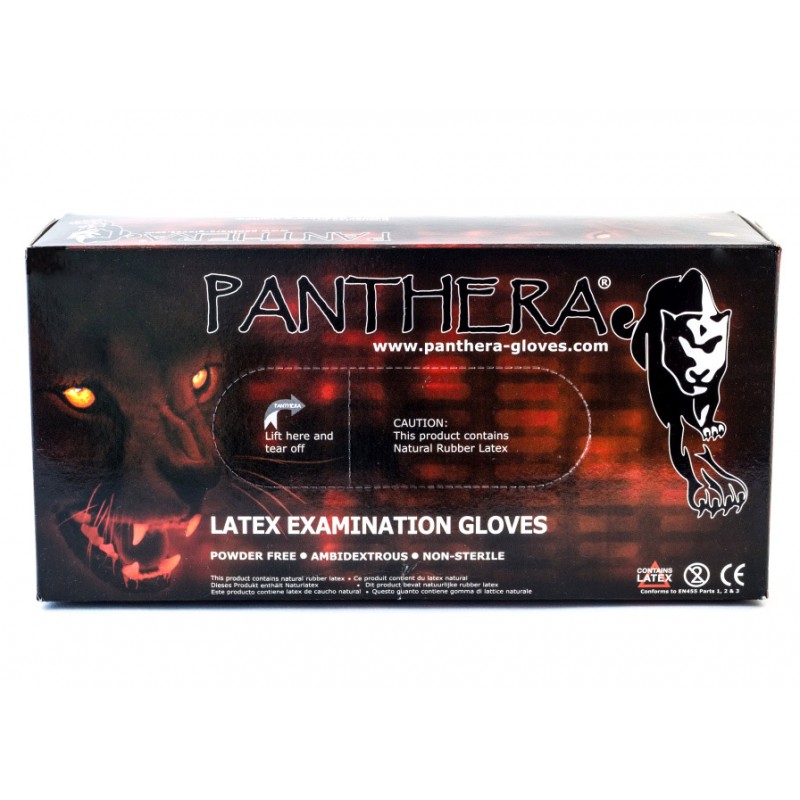  
Panthera Svartir latex hanskar
Panthera Black Powder Free Latex Examination Gloves
100stk í kassa, nema X-Large er 90stk.
Pantanir verða póstlagðar innan 48 tíma frá því að þær berast, yfirleitt næsta virka dag.

Hægt er að skila vörum sem eru ónotaðar og í upprunalegu ástandi og fá inneign eða skipta, allt að 14 dögum eftir kaup.
Designed by tattooists for tattooists, Panthera black latex gloves offer high quality barrier protection against blood borne pathogens, whilst maintaining full sensitivity and grip.
Panthera is ideal for glove users who want a glove specifically designed for the tattoo and piercing sector and also require the comfort and feel only latex can provide.