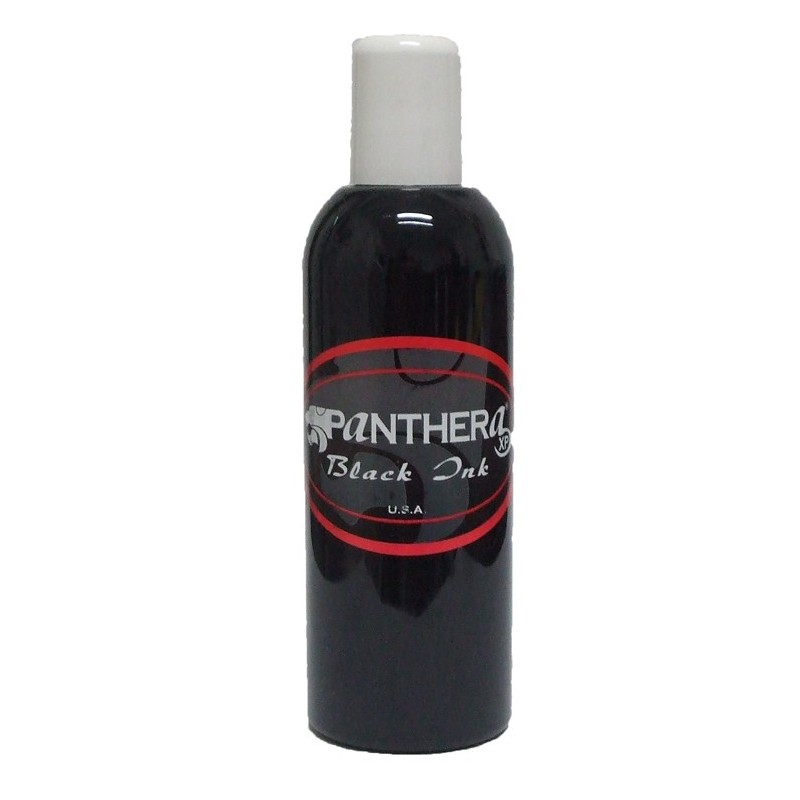  
Panthera Black Liner 150ML
Panthera black lining ink is a must have for any serious artist. 150ml / 5 oz
Pantanir verða póstlagðar innan 48 tíma frá því að þær berast, yfirleitt næsta virka dag.

Hægt er að skila vörum sem eru ónotaðar og í upprunalegu ástandi og fá inneign eða skipta, allt að 14 dögum eftir kaup.
Panthera black lining ink is one of the most reliable lining inks on the market. The ink is dark in colour but not too dark in order to give a tattoo the correct level of blackness it needs. Designed for a great hold and for producing clean and crisp line throughout. It soaks into the skin with ease leaving you with a smooth, even and flawless finish to any tattoo. Once healed the colour will hold and keep its true black colour unlike many other inks.
Made using molecular technology to give the ink a deep velvet gloss that has extra durability from the sun. Made to the highest of standards ensuing that you get the best possible results from the ink. Sterilised in accordance with European tattoo ink regulations using gamma rays. Suitable for use on vegans. Panthera are a small company who have a fantastic knowledge of inks. They have a brilliant and experienced team who design and manufacture superb inks with the artist in mind. All of their inks are made to give you the best lining and filling experience possible for a more pleasurable experience. A must have ink for any professional artist looking to push the boundaries in tattooing.
Þér gæti einnig líkað við