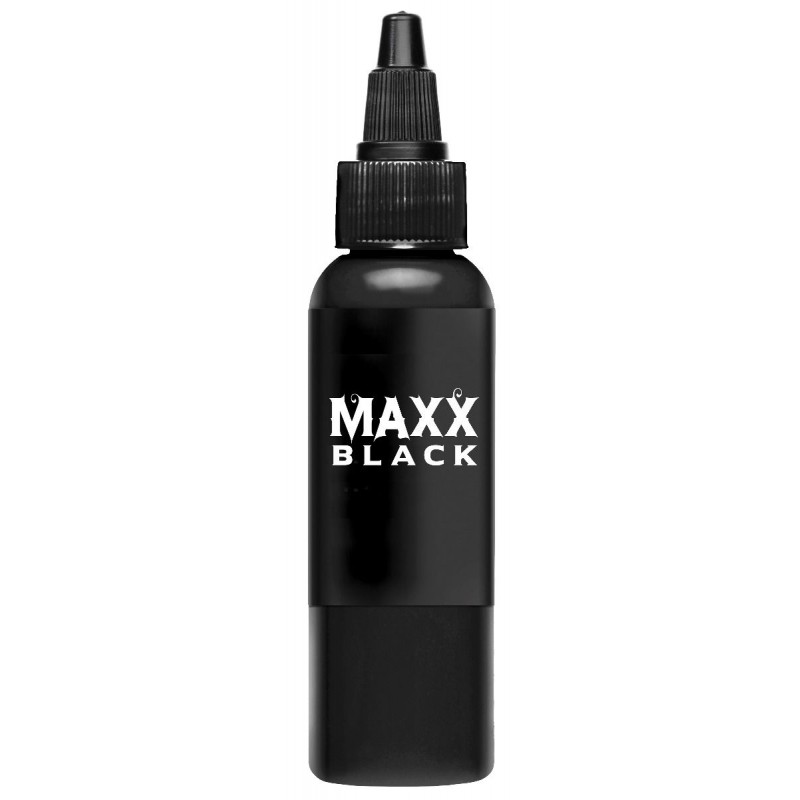  
Eternal Maxx Lining Black
Eternal Ink Lining Black -  This one is very popular  Eternal Ink MAXX Black is a smooth, opaque, single pigment black tattoo ink without a colour shift or undertone. A truly black ink that goes in black and stays black!
Pantanir verða póstlagðar innan 48 tíma frá því að þær berast, yfirleitt næsta virka dag.

Hægt er að skila vörum sem eru ónotaðar og í upprunalegu ástandi og fá inneign eða skipta, allt að 14 dögum eftir kaup.
Suitable for line work, shading or to create your own dark Greywash. Available in 30ml, 60ml, 120ml or 250ml bottles.Developed over many years by the Eternal Ink Research & Design team, Maxx Black has a thinner viscosity than Eternal Triple Black and a similar one to Eternal Lining Black for comparison.
The search for a blacker, darker pigment source became a global effort in itself and Eternal Ink came close to success several times. In November 2018, all the hard work, searching, creating and testing finally paid off and Eternal Ink MAXX Black was produced.
 Eternal Ink MAXX Black is The Blackest Tattoo Ink available..
Þér gæti einnig líkað við