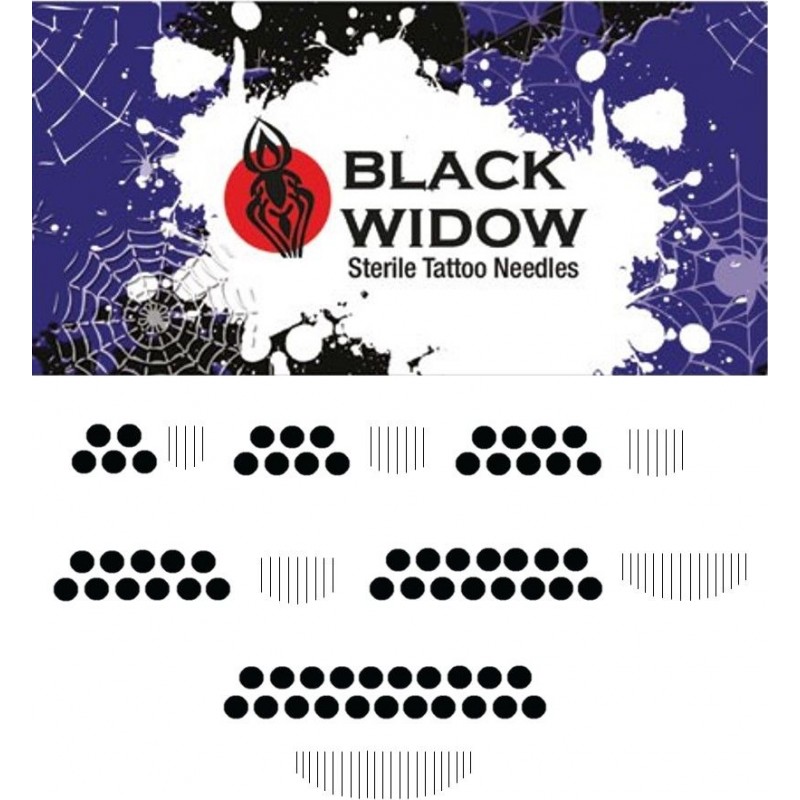  
Curved Magnum Black Widow
Pantanir verða póstlagðar innan 48 tíma frá því að þær berast, yfirleitt næsta virka dag.

Hægt er að skila vörum sem eru ónotaðar og í upprunalegu ástandi og fá inneign eða skipta, allt að 14 dögum eftir kaup.
Black Widow Curved Magnum, Sterile Tattoo Needles, pack of 50pcs -> Medium Taper 2.5mm, Diameter 0.35mm/12
The Curved Magnum by Black Widow is an excellent needle and a must have for any expert in the tattooing industry. Great for filling and shading and for adding soft edges to a tattoo. Made up of two rows of needles with one less needle on the front row to give the Magnum an arched tip.
This helps the tattooist to work smoothly and evenly without cutting into the skin and causing too much trauma. Black Widow are a very popular business who have been manufacturing tattoo needles for years. They take customer satisfaction very seriously and make sure that they do everything they can to meet their needs and expectations as artists.
The Curved Magnum needle is made to the utmost of standards using the best materials available on the market. It belongs to the pre-soldered variety of needles they supply and is made using a medium taper measuring 2.5mm with a diameter of 0.35mm.
The needles have been treated in accordance with European tattoo regulations making sure that they are free from bacteria. Once sterilised the needles are separately wrapped in blister packaging to prevent any further contamination from happening.