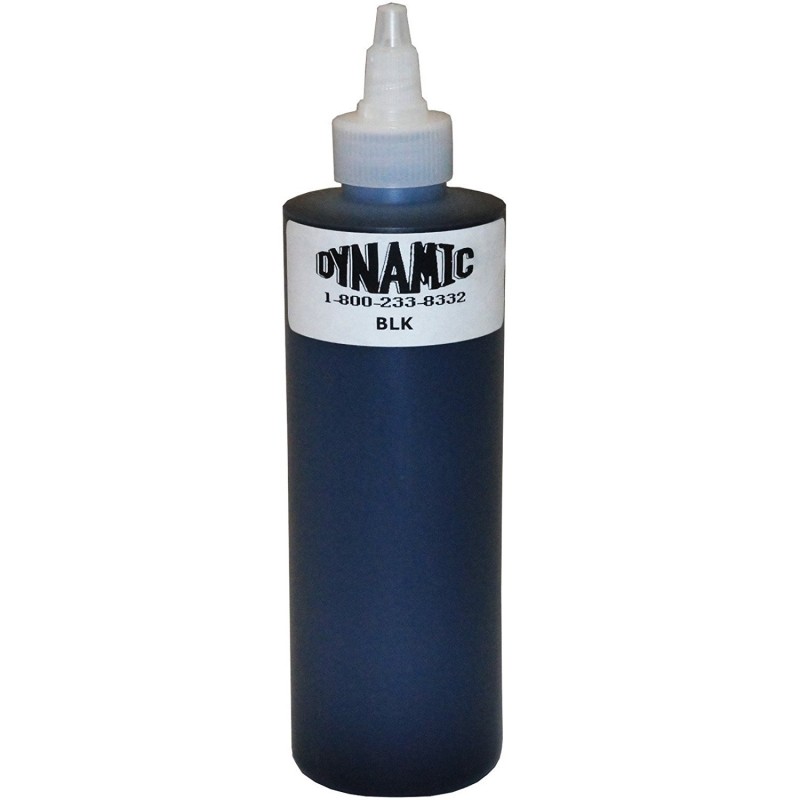  
Dynamic Black 8oz
High quality ink from Dynamic. 8oz bottle.
There is a reason that Dynamic Black Tattoo Ink is a favourite among professional artists all around the world, and of course this serves as a testament to the quality the product is capable of providing.
This particular selection gives you a fantastically intense shade of black to work with, providing a deep black colour even after healing and frequently named as one of the most effective black inks for lining and tribal designs to have ever been made. You won't have to settle for some of those other blacks, which can heal with a blue or purple tint to their colouration; this goes on dark and it stays that way, offering the ideal solution for a variety of your needs, regardless of whether you aim to use it in lining, filling, shading or just about anything else you could imagine.
This is of course part of the dynamic inks range produced by Technical Tattoo Supplies, specifically for the purpose of providing new, bolder and more vibrant colour on the skin than ever before, and this is certainly something that they have accomplished. This is not just a fantastic colour, but a fantastic ink and offers the ideal consistency, pushing into the skin smoothly and easily while providing something not too thick for lining work and yet not too thin for colour work.
Þér gæti einnig líkað við