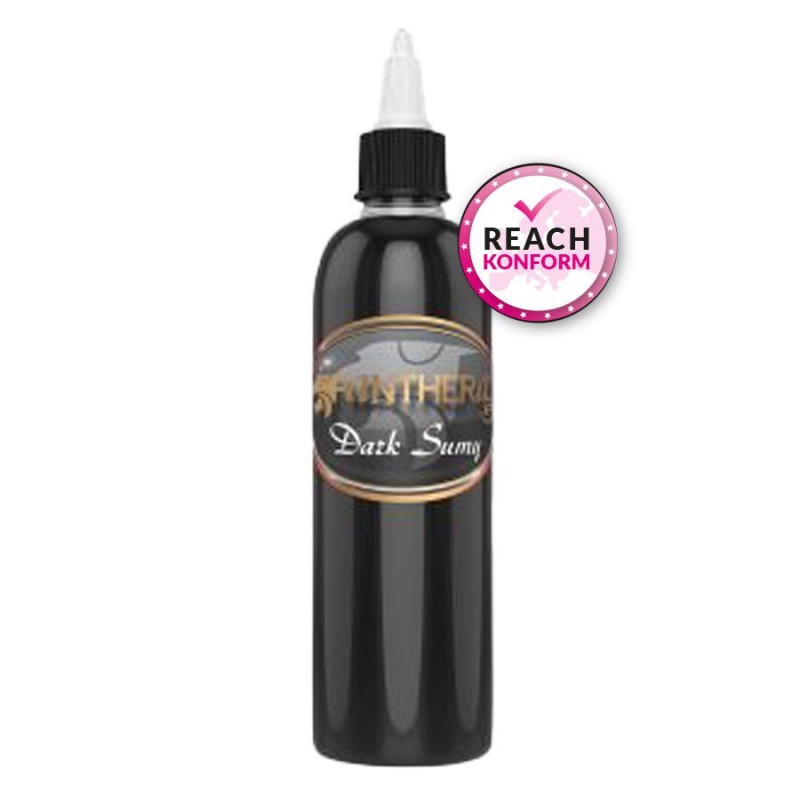  
Panthera Dark Sumy REACH 150ml
Gæða blek frá Panthera. REACH Evrópu staðlað 150ml / 5 oz.
Panthera Dark Sumy is a special pigment formulation specially developed for mixing. Dark Sumy is used for bolder shades and is darker than Panthera Light Sumy.
Panthera Ink's technicians have eliminated isopropyl alcohol as an ingredient and brought it in line with the new REACH regulation. This results in a product that is less irritating to the skin, significantly reduces redness, reduces burning for the customer and cuts healing time by up to half.
Key features:
sterilised by irradiation
without carcinogenic substances
vegan and free of animal testing
microbiologically analysed for every single LOT
made in Italy
Þér gæti einnig líkað við